Correspondence Chess Online
(Free Internet Correspondence Games Server)

FICGS is a fast-growing organization, player community and an international

correspondence chess

server. Here you can play chess online for free in rated class tournaments, two players matches and a unique correspondence chess world championship in a big knockout tournament. The winner will play current world champion in a 12 games match.

We also organize special events, thematic chess, big chess, chess 960,

poker texas holdem

tournaments, some with

money prizes

. Check the waiting lists.

At last on FICGS, you can play

Go

(

围棋

,

바둑

,

囲碁

,

Cờ vây

,

Го

) tournaments and world championship. Because Go will become the last game where computers supremacy won't be, at least before decades. Play this fascinating and complex game at FICGS.





---






Last move : Nxf4 2016 December 9 14:25:41


White clock - 28 days 08:01:23
Black clock - 29 days 08:23:00



[Event "FICGS__CHESS__RAPID_M__000084"]
[Site "FICGS"]
[Date "2016.09.23"]
[Round "1"]
[White "Markus,Roland"]
[Black "Pereira,Nilson"]
[Result "*"]
[WhiteElo "2223"]
[BlackElo "2162"]

1.e4 c5 2.Nf3 d6 3.d4 cxd4 4.Nxd4 Nf6 5.Nc3 a6 6.Be3 e5 7.Nb3 Be6 8.f3 h5 9.Qd2 Nbd7 10.Nd5 Bxd5 11.exd5 g6 12.Be2 Bg7 13.O-O b6 14.c4 O-O 15.Rae1 Re8 16.Bf2 Qc7 17.Bd3 Kh7 18.Qd1 b5 19.cxb5 axb5 20.Bxb5 Rxa2 21.Qb1 Rea8 22.Bc6 R8a6 23.Re2 Qb8 24.Qc2 Bh6 25.Qc3 Kg7 26.Qd3 h4 27.Kh1 Bf4 28.Qc4 Nb6 29.Qb5 Nh5 30.Bxh4 Qh8 31.g4 Nf6 32.Bxf6+ Kxf6 33.Bb7 Ra7 34.Qxb6 Qb8 35.Nc5 Kg7 36.Nd3 g5 37.Qf2 Qxb7 38.Nxf4 *







---
Eros Riccio is new FICGS chess champion...
Eros Riccio won the final final of the 12th cycle, Eros kindly accepted to answer a few questions on a previous match and shared his views on correspondence chess and the influence of the most recent chess engines (Rybka, Houdini). You can read the complete interview in the forum.
Yen-Wei Huang is FICGS Go champion...
After his win in the Go world championship final match, Yen-Wei shared his analysis on the games and his views around the world of Go (Weiqi, Baduk) and particularly computer Go in the forum.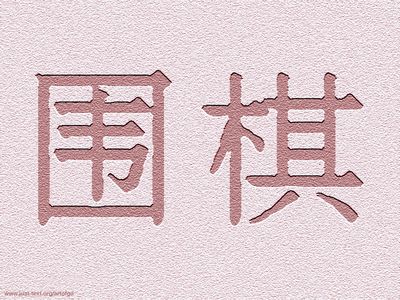 Freestyle chess...
Dear chessfriends, the winner of the 4th FICGS chess freestyle cup is Alvin Alcala, congratulations to him! Thanks to all players who participated.


Play games on your mobile phone...
Playing online games including chess, Go, and poker hold'em is easier than ever from the comfort of your mobile phone or tablet. So whether you've got an iPhone, Google Phone, HTC or Samsung device, all you need to do is connect to the world wide web and enjoy the benefits of a modern touch interface for a better gaming experience. And with specialist games providers and casinos like LeoVegas using a mobile-first approach, it's only going to get better!


Chess, poker & casino games...
Online gaming isn't all about chess, there are
casino games
such as Blackjack and slot machines, thus you can
play games for real money
.
Are you a big fan of
blackjack
games? Ceskecasino.cz offers you a great introduction in order to improve your blackjack skills, feel free to visit their site and start play for free! In
Online Casinos
one can play
casino
games for free or for money. All of these games are played at a long-term advantage for the casino, however in some casino games, such as Spanish 21 and Blackjack, the player makes decisions so the house edge may be reduced to about 0.5%, even without using card counting. There are many
tactics and strategies
for casual players.
You can also visit
www.casinoguide.se
to read a bit more about casino strategies and to find the best casino bonuses that gives you extra money and free spins. Finally, gambling is nowadays a very social thing, and in some cases a short cut to get rich. Read more at
www.sveacasino.se
how to take advantage of the best offers for online gambling.
---


Welcome to our newest member : Destin Fox


Already 1293976 moves have been played on the server.





Visitors : 4851



Feel free to link to this page to get FICGS referer backlinks.
Please copy the code below :





---





Social network : create your photo albums, discuss with your friends...
Hot news & buzz : discover the latest news and buzz on the internet...
Discussions : questions and answers, forums on almost everything...
Seo forums : search engines optimisation forums, web directory...


Play the strongest international correspondence chess players !



Germanes, Ramil (PHL) &nbsp[member # 7100]

Correspondence chess : 2358

Ranked # 94 in the rating list.

Rating history : 2370 2352 2352 2352 2371 2361 2358






Advanced chess : 2303 Big chess : 1711




This member has no profile in the social network.