Game result (poker)


N. Bernal Varela, 2325
S. Nichols, 2199

1-0

See game 96180

Sjakk spill - FICGS
(Sjakk, poker og Go spill gratis)


FICGS er en raskt voksende organisasjon, spiller samfunnet og en internasjonal korrespondanse sjakk server. Her kan du spille sjakk på nettet gratis i vurdert klassen turneringer, to spillere kamper og en unik korrespondanse sjakk VM i en stor knockout turnering. Vinneren vil spille nåværende verdensmester i en 12 spill kamp.

Vi organiserer også spesielle arrangementer, tematiske sjakk, store sjakk, sjakk 960, poker texas holdem turneringer, noen med pengepremier. Sjekk ventelister.


Endelig på FICGS, kan du spille Go turneringer og VM. Fordi Go vil bli det siste spillet hvor datamaskiner overlegenhet ikke vil bli, i hvert fall før tiår. Spill dette fascinerende og komplekse spill på FICGS.


Please contact the webmaster if you can provide a better translation, thanks!





---
Eros Riccio er den nye FICGS sjakkmesteren...
Etter sin seier i den siste finalen i mesterskapet sjakk, Eros ber enige om å svare på noen spørsmål om spillet og delte hans syn på postsjakk spilte og påvirkning av sjakk motorer. Du kan lese hele intervjuet i forumet.
Yen-Wei Huang is FICGS Go champion...
After his win in the Go world championship final match, Yen-Wei shared his analysis on the games and his views around the world of Go (Weiqi, Baduk) and particularly computer Go in the forum.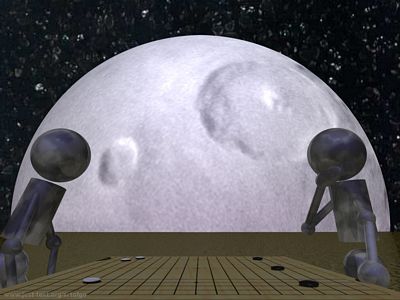 Sjakk, poker og casino spill...
Online-spill er ikke alt om sjakk, tiltrekker den økende populariteten til poker spillere i sjakk mer og mer, for hans kompliserte taktikker og sannsynligheter. Casino spill er også veldig populært i dag. I online kasinoer kan du spille kasino spill gratis eller for penger. Texas Hold'em kan bli den neste kongen av spill?
---


Already 1375391 moves have been played on the server.





Visitors : 72699



Feel free to link to this page to get FICGS referer backlinks.
Please copy the code below :





---





Social network : create your photo albums, discuss with your friends...
Hot news & buzz : discover the latest news and buzz on the internet...
Discussions : questions and answers, forums on almost everything...
Seo forums : search engines optimisation forums, web directory...


Play the strongest international correspondence chess players !



Nemchenko, Valery (UKR) &nbsp[member # 8876]

Correspondence chess : 2463

Ranked # 35 in the rating list.

Rating history : No change this year.



Go : 1243 Big chess : 2109 Poker holdem : 1768




This member has no profile in the social network.