George H. W. Bush dies at 94

Bernardo Bertolucci dies at 77

Johnny Hallyday dies at 74

George Michael dies at 53

David Carradine (Kill Bill, Kung Fu) dies at 72

David Letterman marries Regina Lasko

Patrick McGoohan "The prisoner" dies at 80

Claude Berri dies at 74 while directing "Trésor"

Barrack Obama wins the race to the White House

Guillaume Depardieu dies at 37

Paul Newman dies at 83

Last "20h" on TF1 for Patrick Poivre d'Arvor

Rafael Nadal beats Roger Federer, wins Wimbledon

Rafael Nadal wins Roland-Garros 2008

Yves Saint Laurent dies at 71

Sydney Pollack (Out of Africa) dies at 73

Pascal Sevran dies at 62

Grand Theft Auto IV is available on PS3

Lucien Jeunesse dies at 84

Thierry Gilardi dies at 49


In the buzz...


Rumours around...


The latest rumours around Nicolas Sarkozy and Carla Bruni...


Star Academy...


Just like Jenifer Bartoli, Elodie Frege & Gregory Lemarchal in France, they all won Star Academy...


Facebook buzz...


Facebook, Second Life. Which one will implode first ? When the law enters the virtual world...


Video stars...


So incredible to see such a buzz around Britney's sex tape and other pictures of stars naked on the internet...

Hot news & buzz
---
Magnus Carlsen beats Fabiano Caruana in the tie breaks, he remains FIDE chess world champion!

Source : Youtube







Finalement, le grand maitre et champion mondial d'échecs Magnus Carlsen garde sa couronne après avoir battu son challenger Fabiano Caruana dans les parties rapides constituant le tie break qui a suivi les 12 parties longues qui se sont toutes soldées par une partie nulle. Félicitations à lui !
0 comments
(2018-12-10 23:10:36)
Biting Elbows - Bad Motherfucker, a great video for sure!

Source : Youtube







C'était certainement le vidéo clip de l'année... Impressionnant, efficace de bout en bout. Une seule chose à dire : Action ! Bon, c'est un rien violent quand même, à ne pas mettre entre tous les yeux, donc.
0 comments
(2013-04-03 00:10:23)
If you have to go to your very first rave party next week end...

Source : Youtube







Si vous n'êtes jamais allé dans une rave et qu'on vous a proposé d'aller à la prochaine fête réunissant Sven Väth, Laurent Garnier et Paul van Dyck, alors il vous faut absolument consulter ce mode d'emploi qui vous expliquera les mouvements de base à connaitre... tout simplement hilarant, et tellement vrai !

Pour ceux qui connaitraient déjà les bases, regardez juste la fin de la vidéo, la démonstration vaut tout de même le coup d'oeil.
11 comments
(2012-12-18 01:06:30)
This was undoubtly the buzz during this last month... Very impressive.

Source : Youtube







Le record de Félix Baumgartner réalisé lors de l'événement baptisé Red Bull Stratos n'aura pas marqué que par des chiffres impressionnants... la mise en scène et la qualité des images aura également marqué. Le suspense n'aura pas été très long malgré les quelques tournoiements de l'intrépide sauteur de l'extrême tant tout avait été minutieusement étudié et préparé.

Une belle réussite au bout du compte... mais au fait à quoi ça sert ?
0 comments
(2012-11-21 11:46:12)
One of the most brilliant artist ever (well, at least in some countries).

Source : Youtube







PSY - Gangnam Style (강남스타일), autant dire que c'est le tube de l'année en Asie et peut-être même dans le monde entier avec déjà plus de 219 millions de vues. C'est plus que Lady Gaga. Extrait (si j'ai bien compris) d'un 6ème album, on peut donc parler ici d'un véritable professionnel de la musique, et cela se voit tout au long de ce magnifique vidéo clip, tant par les moyens mis en oeuvre que par les chorégraphies. Quant à l'acteur principal qui n'est autre que le chanteur vedette, il est juste éblouissant. Non ?
1 comments
(2012-09-19 15:43:32)
One of the biggest waves I've seen!

Source : Youtube







Et voici encore un de ces surfeurs fous amateurs de vagues géantes, cette fois sur une côte du Portugal. A voir, à admirer, à ne pas imiter !
0 comments
(2012-05-13 01:52:49)
A-ha's "Take on me" by accordeon players in Pyongyang, North Korea.

Source : Youtube







Un peu de culture occidentale vue par les nord-coréens. Bon, ils auraient pu trouver mieux mais au moins tout le monde connait le célèbre "Take on me" du groupe A-ha. Il faut bien avouer que baclé à l'accordéon par ces pauvres habitants du régime dictatorial de Pyongyang (probablement le plus dur au monde, les habitants vivant quasiment comme au moyen âge), cela prend un tout autre sens. Filmé en décembre 2011.
0 comments
(2012-02-06 14:31:36)
How long will you watch this video?

Source : Youtube



Dans une société aussi stressante que la nôtre, tous les moyens sont bons pour parvenir à se relaxer, tous ? Regardez cette vidéo jusqu'au bout et nous verrons bien dans quel état de nerfs vous serez après cela. Oui oui, il s'agit bien d'une chandelle, qui brûle, et qui brûle jusqu'au bout. Et c'est long, incroyablement long, tellement long... Le tout sans aucun son, rien, nada, néant. Avis aux amateurs de "relaxation extrême", ceci est une vidéo signée Youtube.
0 comments
(2012-02-01 13:17:04)
The only question is: why to film while driving?

Source : Youtube







On peut se demander ce qui peut bien passer par la tête du conducteur après avoir vécu ça, mais visiblement pas grand chose puisqu'il redémarre comme si de rien n'était juste après. Mais la vraie question est: à quoi peut-il bien servir de filmer la route pendant un voyage en voiture ? Difficile de croire qu'il ou elle attendait justement un accident de ce type.
0 comments
(2011-12-22 22:18:21)
Courageous or just crazy cuckoo?

Source : Youtube







Les lolcats ont envahi la toile mais ce rat là n'est pas d'avis de laisser les matous mener le bal. Il faut dire qu'il est particulièrement courageux... ou stupide et inconscient... ou tout à la fois. En tout cas il est vraiment efficace à en voir la mine déconfite des observateurs.
0 comments
(2011-12-10 01:21:10)
Very nice video... If you like ads only

Source : Youtube



Ce n'est pas la première vidéo du genre que l'on peut admirer sur Youtube mais il faut bien avouer qu'elles sont de plus en plus impressionnantes... A vous de détecter toutes les marques et tous les petits logos connus, autant dire qu'il y a de quoi faire.
0 comments
(2011-11-24 21:19:53)
You won't lose as much time as them anyway...

Source : Youtube







Une seule chose est certaine lorsque l'on regarde cette vidéo, c'est que l'on ne peut pas perdre autant de temps que ceux qui bricolent de quoi les faire... Ca doit vraiment prendre un temps fou. On peut au moins leur reconnaitre que cette façon de faire est un peu plus originale que les simples dominos qui tombent les uns après les autres.
2 comments
(2011-10-05 21:00:52)
Just can't stop to watch it again & again...

Source : Youtube



En réalité il faut regarder les 4 vidéos de Michel & Sven dans l'ordre pour mieux savourer le final véritablement dantesque, mais l'effet est de toutes façons garanti. Peu de chances que ce soit "préparé" ou répété tellement l'impact est euh... fort. Je vous laisse donc juger par vous-mêmes.
0 comments
(2011-09-09 22:30:10)
I'm seeing kind of monsters, what about you?

Source : Youtube







Je ne sais pas pour vous mais moi je vois vraiment des visages bizarres, que ce soit des genres de caricatures, des vampires ou des espèces de monstres étranges. Très belle illusion d'optique, si l'en est. Si quelqu'un peut m'expliquer de quel procédé il s'agit ici, je suis curieux.
0 comments
(2011-07-12 01:20:02)
The Horribly Slow Murderer with the Extremely Inefficient Weapon by Richard Gale. Just fabulous.

Source : Youtube







Un meurtre à la petite cuillère (extrêmement lent en effet) à ne manquer sous aucun prétexte. De quoi faire pâlir d'envie les Halloween et autres Freddy.
0 comments
(2011-06-28 01:53:17)
A father has a very hard choice to do... Seen more than 3 million times already.

Source : Youtube







Et voici une vidéo qui a déjà été visionnée par plus de 3 millions d'internautes, et pour cause, ce n'est pas tous les jours que l'on voit au premier plan d'un match un père qui doit faire le difficile choix entre garder sa fille dans ses bras et... la lacher pour rattraper une balle, quitte à la laisser faire une jolie chute à ses pieds. Vous devinez la suite.
0 comments
(2011-06-04 00:36:58)
Just hilarious... a unique french lesson!

Source : Youtube







Et voici notre belle langue française mise à mal une fois de plus. Il faut dire que la protagoniste de cette sympathique vidéo a vu juste lorsqu'il s'agit de résumer la langue de Baudelaire à un seul mot capable d'exprimer à lui seul tous les sentiments possibles et imaginables, mais quel est donc ce mot magique à votre avis ?

A vous de jouer.
0 comments
(2011-05-30 17:55:32)
Did you know this was possible? I didn't...

Source : Youtube







Savez-vous ce qu'est l'état de surfusion ? Imaginez-vous possible de l'eau liquide à -39 degrés dans un congélateur, sans sel et à une altitude normale ?

C'est possible et Wikipedia vous explique comment...
1 comments
(2011-05-10 21:43:25)
Just amazing... don't you think?

Source : Youtube







Les vidéos de chats calins, il y en a un peu partout sur le net et bien évidemment Youtube en a archivé par centaines, mais celle ci vaut vraiment le coup d'oeil, c'est du jamais vu (en tout cas pour ma part), un chat et un dauphin qui font de vrais calins, il fallait oser...

L'un et l'autre bouleversent véritablement les idées reçues que l'on peut avoir sur ces espèces toujours pleines de surprises, bon certes le dauphin n'est pas un poisson, mais quand même. Voyez par vous même !
1 comments
(2011-04-11 22:32:55)
Of course you know Horatio Caine aka. David Caruso, the famous inspector from CSI: Miami, his quotes are almost as famous as him... but which one is the worst ever?

10. "At the end of the day, if we don't hang together, we die alone."

9. "If we want to be effective on this job we have to survive, too."

8. "Justice is not yours to dispense, and now you're going to pay for it."

7. "In the future, if you're gonna watch somebody's back, let me know about it so I can watch yours."

6. "Tomorrow's what you make of it."

5. "The only thing that matters is the evidence."

4. "You know what they say: You lie down with the Devil, you wake up in Hell"

3. "He is a liar. I just don't know what the lie is yet."

2. "The problem with manipulation is that people can turn on you."

1. "When you have everything, sometimes it feels like nothing."

Source : Youtube







Tout le monde connait Les Experts Miami et les célèbres citations d'Horatio Caine, le personnage "charismatique" de la série interprété par David Caruso, une mine d'or en termes de petites phrases de type proverbes chinois

0 comments
(2011-03-31 00:21:52)
This Hot news & buzz blog is about internet, television, economy, politics, art or any issue that anyone shouldn't have missed these last days. Feel free to
contact me
to suggest interesting news or gossip.
Registered users online :
Now online :
16
users ,
0
registered and
16
guests.

Please copy the code below to see your PageRank on your site

SEO informations
, provided by
SEO forums & chat


Feel free to link to this page to get FICGS referer backlinks.
Please copy the code below :
---

Photo blog selected :
girl.of.the.day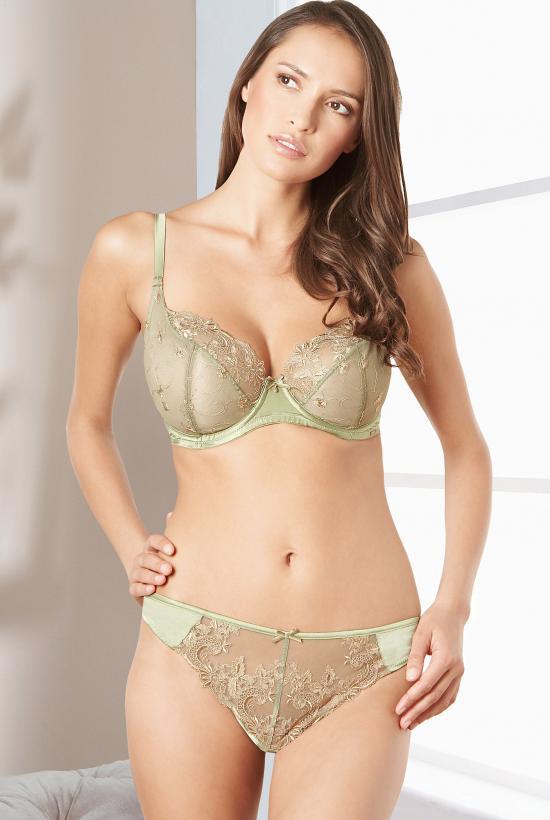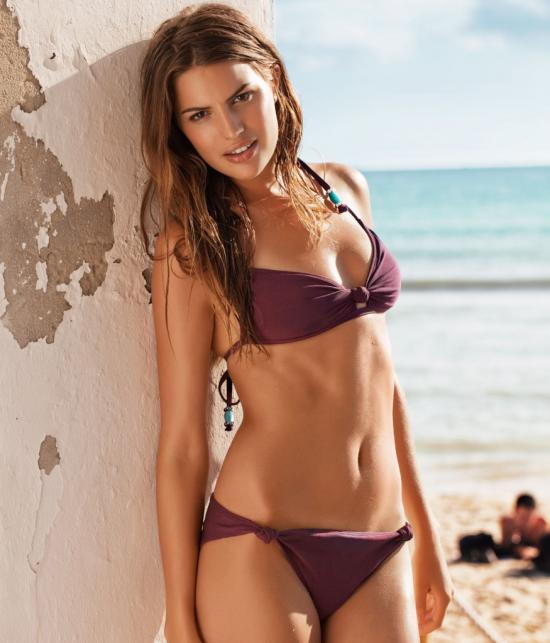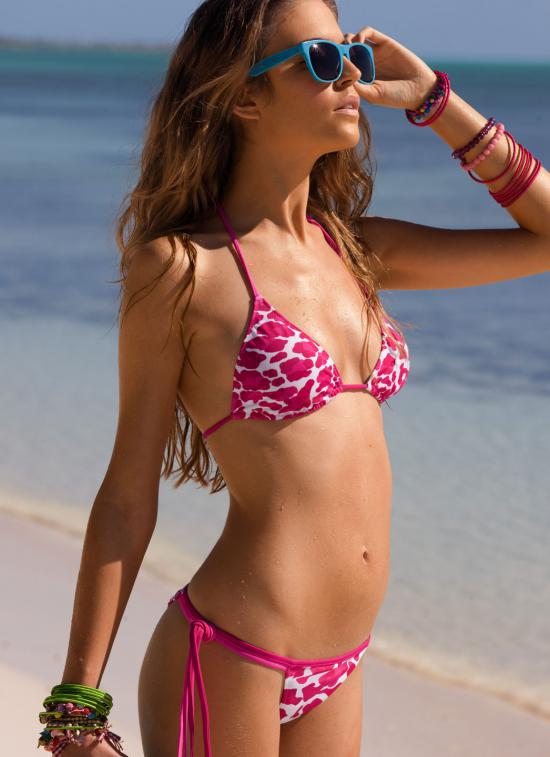 A new picture tomorrow morning, around 10 a.m.






Write upside down in your blog, anywhere!
(works with Twitter, Facebook, MySpace, Youtube, MSN, Yahoo, Bebo, Hi5...)