Game result (big chess)


A. Drozdovas,
H. Lehnhoff, 2177

0-1

See game 95359

国际象棋, 圍棋 - FICGS

(国际象棋, 圍棋)

FICGS是一个不断发展的组织,球员社会和国际象棋服务器通信。在这里您可以免费玩在阳光下国际象棋网络比赛,两名选手比赛,以及独特的通信国际象棋世界锦标赛在一个大淘汰赛。获胜者将在12场比赛目前的世界冠军。

我们还举办特别活动,专题象棋,大象棋,国际象棋960,扑克德州扑克比赛,一些金钱奖励。检查的轮候名单。


在对FICGS最后,你可以玩围棋锦标赛和世界锦标赛。由于围棋将成为最后游戏,电脑的霸权地位会不会,至少在数十年。播放这一FICGS迷人和复杂的游戏。


Please contact the webmaster if you can provide a better translation, thanks!
---
Eros Riccio 是新FICGS国际象棋世界冠军...
之后,他在最新的国际象棋锦标赛的最后胜利,Eros 欣然同意回答有关比赛的几个问题,并分享通过信函和引擎影响力的国际象棋棋盘的看法。你可以阅读 在论坛 完成面试。
Yen-Wei Huang is FICGS Go champion...
After his win in the Go world championship final match, Yen-Wei shared his analysis on the games and his views around the world of Go (Weiqi, Baduk) and particularly computer Go in the forum.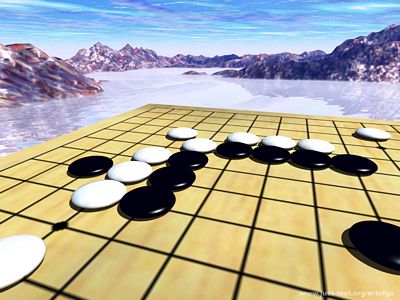 国际象棋,扑克和娱乐场游戏...
网络游戏是不是所有的象棋,扑克的日益普及,吸引越来越多的棋手,其复杂的战术和概率。赌场游戏也很普遍。在网上赌场可以玩赌场游戏免费或金钱。请问德州扑克游戏成为新国王?
---


Already 1373890 moves have been played on the server.





Visitors : 67920



Feel free to link to this page to get FICGS referer backlinks.
Please copy the code below :





---





Social network : create your photo albums, discuss with your friends...
Hot news & buzz : discover the latest news and buzz on the internet...
Discussions : questions and answers, forums on almost everything...
Seo forums : search engines optimisation forums, web directory...


Play the strongest international correspondence chess players !



Kruse, Herbert (DEU) &nbsp[member # 5438]

Correspondence chess : 2525 FIM

Ranked # 14 in the rating list.

Rating history : 2412 2434 2385 2388 2388 2512 2525






Big chess : 1791 Poker holdem : 2104






This member has no profile in the social network.