Finland
---




Please select one of the following forums :











Last posts in finland forum :



talkativetimes. (2011-05-06 15:25:46)
Meet people in Finland

You can meet people in Finland at ht*p://www.talkativetimes.com





guest-vatafa (2010-10-17 21:18:38)
Need to interview people from finland

Hi i have to interview people from finland for my marketing class can anyone help me out



guest-think_abo (2009-05-11 22:28:12)
Contact me ;)

Hello, are you searching a 18 year old person who's writing with you? Then add me in MSN. The adress is written below. I write about everything you want, your happy things, your problems, your occation and so on ;), except sexist and perverse content

think-about(at)windowslive.com



guest-diana (2008-12-12 05:08:59)
going to finland

im mexican, im going to finland next march and id like to get some advise of where to go and what to do

Meet people in FINLAND, share your interests !

Meet people in your neighborhood who share the same hobby or occupation, the best way to meet new friends. A place to offer a service, a job or a couch, a place to talk about your club, your music, movies, your favourite places, a place to exchange, discuss and chat about anything with anyone for free !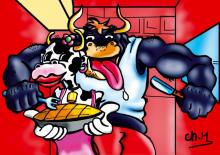 Last chat messages from FINLAND :


greggomann : Finland (2010-11-27 12:11:56)

suomi : america (2008-11-16 22:58:08)





---



Make your profile in the social network :

- Create groups, pages and events.
- Promote your website (free backlink).
- Keep in touch with your friends.
- Discover what your friends think about you.
- And many more features soon...







Write upside down to your contacts! In your blog, anywhere...
(works with Facebook, Twitter, MSN, Yahoo, MySpace, Hi5, Bebo, Youtube...)