English speaking people


English speaking people


Hi,

I'm French, I'd like to meet native speakers near Paris.


*chikitita (2009-05-04 22:47:42)
Salut

Pour apprendre à parler anglais ?


eirinn (2009-05-04 22:55:29)
11 years ago

je suis prof d'anglais en fait, je cherche à rencontrer des natifs pour ne pas "perdre" mon anglais, pour pouvoir discuter de tout et de rien!




*alexandra (2009-12-11 10:54:56)
10 years ago

I'm available!!! Would love to meet up and chat! :)


*73da1d (2009-12-11 11:59:07)
10 years ago

Sorry, i live in the south of France now...


woede (2011-02-04 21:54:38)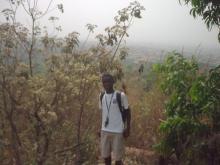 9 years ago

hi dear, how are u doing?i hope we can be friends and exchange culture together.i am just a new user here

__________

cool days


vforv (2015-01-24 14:03:32)
English speaking people

hello i speak english looking for someone who would like to lear or simply to talk to an english dude, Villabe.







There's no trackback at the moment.
---