Do you still like U2?
Do you still like U2?
Hi all, U2 was my favourite band for years, but then they started to make strange songs, with more electronic stuff... what do you think about their songs since that time? Do you still like them?
thibault
(2010-06-29 12:39:06)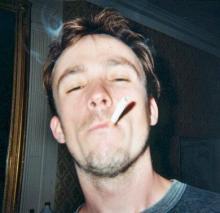 Do you still like U2?

Many people who used to like U2 now like Muse, in a few years they will like another band, it's natural to change... If U2 made always the same songs after their greatest successes you would have listened another band anyway, do you agree with this?

Thib.


See also


ficgs
More websites

You must register to see these links, as this is a collaborative page, then you may change the order of the links by clicking the icons before the titles.



admin
Other websites

The following links might be less relevant, please change their ranks if you find them useful.





U2.com > News > I Will Be With You Again
u2 > news/title/chorzow show report
Bono Meets French Prime Minister Ahead of Genoa
Bono Inducts Chris Blackwell at the Rock and Roll Hall of


Why I Don't Like U2 by Rufus T. Firefly « threedonia.com
threedonia > archives/23726

Their Milk Shakes Bring All The Boys To The Yard...




Amazon.com: All That You Can't Leave Behind: U2: Music
amazon > All That Cant Leave Behind/dp/B00004Z0LW

Do you think 80's hair metal is just a watered down bad rip off the...
Michael Jackson Was A Great Entertainer To A Lot Of People...




U2 - ONE LYRICS
sing365 > music/lyric.nsf/one lyrics u2/8cace0a331fd891948256896002f4079

(Notes: Your name and email will be published if you input them)...
------ 10/26/2010 Type your review in the space below:...




The State News : U2 concert holds little value for current MSU generation
statenews > index.php/article/2009/10/u2 concert holds little value for current

I'm sure these same die-hard fans would show up at Jenison to...
Why is MSU so concerned about everything international?...




A Coldplay song sounds like U2 to me!
forum.atu2 > index.php?topic=864.0

you should know it by heart/quote] no theres u2 music then theres...




A Study of The Edge's Guitar Delay (U2)
amnesta > edge delay

All I Want Is You acoustic/rhythm guitar (325ms) Unchained Melody...
Zooropa: 1/8 (320ms) with 6-7 later repeats at 1/16 (160ms)...




Arguing about the faith of U2. « Stuff Christians Like – Jon Acuff
stuffchristianslike > 2010/05/3068




U2, No Line on the Horizon – Music Review | h Magazine's hmonthly.com
hmonthly > 2009/04/18/u2 line horizon music review

Diamond Stylz: Thank you so much for taking this role...
Borat: And Boo her bummy hubby for passing a bill that...




U2, Music Critics, and The Music Industry: As Pathetic as You Can Get - Blogcritics Music
blogcritics > music/article/u2 music critics and the music

Read comments on this article, and add some feedback of your...
Sunday Morning Coming Down: The Post-Hangover Music News...




Bands who sound like U2 - U2 Feedback
u2.interference > f288/bands who sound like u2 186697

Design, images and all things inclusive copyright ©...




In The NME Office - NME.COM - The world's fastest music news service, music videos, interviews, photos and free stuff to win
nme > blog/index.php?blog=10&p=6433&more=1&c=1

Lyrically, Ditters takes on the role of worldly-wise dispenser of...
10 Tracks You Have To Hear This Week - Glasvegas, Bjork, Lykke...
RIP Trish Keenan Of Broadcast, A Band Whose Songs Made Your Heart...




You can still find U2's spirit amid its spectacle – Soundboard Music Blog – Orlando Sentinel
blogs.orlandosentinel > entertainment music blog/2009/10/you can still find u2s

I've officially been the music critic at the Orlando Sentinel for...
Lauryn Hill takes command in lively House of Blues...




If you have a U2, do you still like it? - CandlePowerForums
candlepowerforums > vb/showthread.php?t=122045&page=3




Boundless: I Believe in God ... Do U2?
boundless > 2000/features/a0000402




U2 - Sometimes You Can't Make It On Your Own Lyrics
artists.letssingit > u2 lyrics sometimes you cant make it on your own q68rt9v

Tough, you think you've got the stuff You're telling me and anyone...
It describes perfectly my relationship with my father, it's kind of...





There's no trackback at the moment.






---