Famosi italiani


Famosi italiani


Achille Varzi (1904-1948), race car champion
Adelina Patti
Adriana Volpe
Adriano Celentano, (born 1938), pop singer
Agostino Carracci (1560-1609), painter
Agostino Steffani (1653-1728), opera composer
Alberto Ascari (1918-1955), racecar driver
Alberto Franchetti, opera composer
Alberto Gilardino (born 1982), footballer
Alberto Grimaldi
Alberto Moravia (1907–1990), novelist
Alberto Rabagliati (1906-1974)
Alberto Rabagliati (1906-1974), singer and actor
Alberto Sordi (1920-2003)
Alberto Tomba (born 1966), Alpine skier
Alcide De Gasperi
Aldo Buzzi (born 1910), author of travel and gastronomy books
Aldo Capitini (1899-1968), philosopher, non-violent
Aldo Lado
Aldo Moro, (1916-1978), politician
Aldo Notari, ex-president of the IBAF
Aldo Rossi, (1931 - 1997), architect
Aldus Manutius, printer, founder of the Aldine Press
Alena Šeredova
Alessandro Ballan (born 1979), road bicycle racer
Alessandro Baricco (born 1958), novelist and playwriter
Alessandro Del Piero (born 1974), footballer
Alessandro Farnese, Duke of Parma and Piacenza
Alessandro Galilei
Alessandro Manzoni (1785-1873) writer, considered the father of modern Italian language
Alessandro Martini, businessman, the founder of Martini & Rossi distillery
Alessandro Mendini
Alessandro Nannini, racecar driver
Alessandro Nesta, footballer
Alessandro Pasqualini
Alessandro Salvio, chess player
Alessandro Scarlatti, (1660-1725), composer, opera composer
Alessandro Sommella, musician
Alessandro Vittoria
Alessia Fabiani
Alessia Marcuzzi
Alessia di Matteo (born 2003), who received eight organs with one transplant
Alessio Baldovinetti (1427-1499)
Alex Zanardi (born 1966), race car driver
Alfredo Binda (1902-1986), cyclist
Alfredo Bracchi (1897-1976), lyricists and scriptwriter
Alfredo Catalani (1854-1893), opera composer
Alida Valli (born 1921)
Alois Negrelli, engineer
Aloisio da Milano
Alphonse de Tonty
Amedeo Modigliani, (1884-1920), sculptor and painter
Amerigo Vespucci
Amilcare Ponchielli, (1834-1886), opera composer
Amintore Fanfani
Andrea Bargnani, (born 1985) basketball player
Andrea Bianchi
Andrea Bocelli (born 1958), singer and tenor
Andrea Bruschi (born 1968)
Andrea Camilleri (born 1925), writer
Andrea Gabrieli, (1533 - 1586), composer
Andrea Giganti
Andrea Luchesi (1741-1801), composer, opera composer
Andrea Mantegna, (c.1431-1506), painter
Andrea Orcagna, (Andrea di Cione), (1320-1368)
Andrea Palladio, (1508 - 1580), architect
Andrea Palma
Andrea Pirlo (born 1979), footballer
Andrea Pozzo, architect
Andrea da Monte San Savino (Andrea Sansovino or Sansovino)
Andrea del Castagno, (c.1421-1457)
Andrea del Sarto, (1487-1531), painter
Andrea del Verrocchio, (c.1435-1488), sculptor, painter
Angelo Bronzino, painter
Anita Pallenberg
Anna Kanakis
Anselm of Canterbury (1033 or 1034 – April 21, 1109), philosopher and theologian
Anthony Carrelli, WWE Wrestler who named Santino Marella under Raw Brand, current WWE Intercontinental Champion
Antonello Gagini
Antonello da Messina (c.1430-1479)
Antonia Donatiello (born 1950), poet and writer
Antonio Ascari (1888-1925), Grand Prix racecar driver
Antonio Benedetto Carpano, famous for having invented the Vermouth and consequently the apéritif
Antonio Canaletto, painter
Antonio Canova, (1757-1822)
Antonio Gagini
Antonio Gramsci (1891-1937)
Antonio Margheriti
Antonio Marziale Carracci, painter
Antonio Negri, political philosopher
Antonio Pappano
Antonio Rinaldi, (1710-1794), architect
Antonio Rosmini-Serbati, philosopher
Antonio Salieri, (1750-1825), Austrian composer
Antonio Scaglione
Antonio Segni
Antonio Stradivari
Antonio Tabucchi (born 1943), writer
Antonio Vivaldi, (1678 - 1741), composer
Antonio da Correggio, (1488-1534), (often short Correggio)
Antonio da Noli, explored the Cape Verde Islands for Portugal
Antonio da Sangallo
Arcangelo Corelli, (1653 - 1713), composer
Aristotile Fioravanti
Arrigo Boito (1842-1918), composer, opera composer
Artemisia Gentileschi, painter
Arturo Toscanini, (1867-1957)
Asia Argento (born 1975)
Baccio D'Agnolo (c. 1460-1543), sculptor, wood-carver, and architect
Baldassarre Castiglione (1478-1529), writer
Baldassarre Galuppi, composer
Baldassarre Peruzzi
Bartolomeo Cristofori, inventor of the piano
Bartolomeo Rastrelli, (1700-1771), architect
Bartolommeo Berrecci
Battistello Caracciolo, painter
Benedetto Croce (1866-1952), philosopher
Beniamino Gigli, tenor
Benito Mussolini, (1883-1945), dictator
Benozzo di Filipuccio
Benvenuto Cellini (1500-1571), painter and sculptor
Bergonzi
Bernardo Bellotto, painter
Bernardo Bertolucci
Bernardo Buontalenti, painter and architect
Bernardo Morando
Bianca Balti
Bruno Grandi, president of the FIG
Bruno Mattei
Bud Spencer (born 1929)
Camillo Benso, count of Cavour
Camillo Camilli
Camillo Olivetti, electrical engineer and founder of Olivetti
Camillo-Guarino Guarini
Caravaggio, (1573-1610), (Michelangelo Merisi), painter
Carla Bruni
Carlo Antonio Campioni, composer
Carlo Antonio Tavella, painter
Carlo Azeglio Ciampi, president of Italy
Carlo Cecere, composer
Carlo Collodi (orig. Carlo Lorenzini), (1826-1890), novelist
Carlo Emilio Gadda (1893-1973), writer
Carlo Fontana, (1634 or 1638 - 1714), architect
Carlo Gesualdo, (1566 - 1613), madrigal composer
Carlo Goldoni (1707-1793), dramatist
Carlo Maderno, (1556 - 1629), architect
Carlo Maria Giulini
Carlo Marochetti, (1805-1867)
Carlo Petrini, founder of the Slow Food Movement
Carlo Rainaldi, (1611 – 1691), architect
Carlo Scarpa, (1906 - 1973), architect
Carlton Myers (born 1971), basketball player
Caterina Murino (born 1977)
Cesare Battisti, politician
Cesare Beccaria (1738-1794), philosopher and politician
Cesare Ripa, aesthetician and writer
Charles Borromeo, saint and cardinal of the Roman Catholic Church
Christian Vieri (born 1973), footballer
Cicciolina, porn actress who received international media attention in 1987 when she got elected into the Italian parliament.
Cimabue, (1240-1302), painter
Claudia Cardinale (born in Tunisia, 1938)
Claudia Cedro
Claudio Abbado, (born 1933)
Claudio Magris, writer
Claudio Monteverdi, (1567-1643), composer, opera composer
Corrado Maria Daclon, university professor, journalist and writer
Costantino Nivola, (1911-1988)
Cristina Chiabotto
Cristina Scabbia (born 1972), lead female singer in the Italian goth/symponic metal band Lacuna Coil
Cristofano Malvezzi, organist and composer
Cristoforo Colombo
Daniele da Volterra, painter
Danilo Di Luca, cyclist
Dante Alighieri (1265-1321), poet
Dante Spinotti
Dario Argento
Dario Fo (born 1926), dramatist and actor
David Vignoni, creator of the Nuvola icon set.
Deborah Compagnoni (born 1970), Alpine skier
Delia Scala (1929-2004), ballerina, actress
Denny Mendez
Dianora Niccolini, photographer
Dino Buzzati (1906-1972), novelist and journalist
Dino Meneghin (born 1950), basketball player
Dino Zoff (born 1942), footballer
Domenico Cimarosa, (1749-1801), composer, opera composer
Domenico Corvi
Domenico Fontana
Domenico Gagini
Domenico Ghirlandaio, painter
Domenico Scarlatti, (1685 - 1757), composer
Domenico Veneziano, (c.1400-1461)
Domenico de' Rossi
Donatello, (1386-1466)
Donato Bramante (1444-1514), architect
Edgardo Mortara (1851-1940), Catholic priest, victim of a famous kidnapping, taken from his Jewish family at the age of 6
Elisabetta Canalis
Elsa Morante (1912-1985), writer
Emilio Arrieta, opera composer
Emilio Lussu (1890-1975), novelist and politician
Emilio Salgari (1862-1911), novelist
Emma Bonino
Ennio Morricone (born 1928), Academy Award winning composer
Enrico Berlinguer, (1922 - 1984), politician
Enrico Caruso (1873-1921), tenor
Enrico De Angelis, singer
Enrico De Nicola, (1877-1959), president of Italy
Enrico Gentile, singer
Enzo Ferrari, (1898-1988), founder of Scuderia Ferrari and Ferrari S.p.A
Ernesto Bertarelli, businessman
Ernesto Bonino (born 1922), singer
Eros Ramazzotti (born 1963), singer
Ettore Sottsass
Ettore Ximenes, (1855-1919), painter
Eugenio Calò (1906-1944), Jewish Italian partisan, Gold Medal for Military Valour.
Eugenio Montale (1896-1981), poet
Eugenio Tavolara
Eva Riccobono
Fabio Cannavaro (born 1973), footballer
Fabio Lanzoni
Fabrizio De André (1940-1999), singer-songwriter
Farinelli, soprano castrato singer
Faustina Bordoni, mezzo-soprano opera singer
Fausto Bertinotti
Fausto Coppi (1919-1960), cyclist
Federica Fontana
Federico Barocci, painter
Federico Fellini
Felice Chiusano (1922-1990), singer
Ferdinando Carulli, (1770 - 1841), guitar composer
Ferdinando Fuga
Fermo Guisoni, painter
Filippino Lippi, (1457-1504), painter
Filippo Brunelleschi, (1377 - 1446), architect
Filippo Juvarra
Filippo Magnini (born 1982), swimmer
Filippo Tommaso Marinetti (1876-1944), writer
Flavio Briatore, entrepreneur and managing director of the Renault Formula One team
Flavio Gioja, mariner and inventor
Florentine Camerata, composer
Fortunato Depero
Fra Angelico (1387-1445), (Giovanni da Fiesole)
Fra Filippo Lippi, (c.1406-1469), painter
Fra Mauro, cartographer
Francesca Bertini (1892-1985)
Francesca Dani
Francesca Martinez (Italian model)
Francesco Algarotti, philosopher and art critic
Francesco Antonio Bonporti, composer
Francesco Berni (1497-1536), burlesque poet
Francesco Borromini, (1599 - 1667), architect
Francesco Canova da Milano, (1497 - 1543), lute composer
Francesco Cavalli, composer
Francesco Cilea (1866-1950), opera composer
Francesco Cossiga, (b. 1928), president of Italy
Francesco Crispi, prime minister
Francesco Datini, merchant
Francesco De Gregori (born 1951), singer-songwriter
Francesco Florentino
Francesco Gasparini, (1661 - 1727), composer
Francesco Griffo, punchcutter
Francesco Guardi, painter
Francesco Guccini (born 1940), singer-songwriter
Francesco Guicciardini (1483-1540), historian
Francesco Hayez, painter
Francesco Landini, (c.1325-1397), composer, organist
Francesco Maria Piave, librettist
Francesco Maria Veracini (1690)-(1768), composer
Francesco Paolo Tosti, composer
Francesco Petrarca (1304-1374), poet
Francesco Primaticcio
Francesco Raibolini, painter
Francesco Sabatini, (1722 - 1797), architect
Francesco Totti (born 1976), footballer
Francesco de Sanctis (1817-1883), writer and literary critic
Francis Caracciolo, priest
Franco Baresi (born 1960), footballer
Franco Battiato, singer-songwriter
Franco Malerba, astronaut
Franco Maria Malfatti, President of the European Commission, (1970-1972)
Franco Zeffirelli
Frank Coraci
Frankie Dettori (born 1970), jockey
Fred Buscaglione (1921-1960), singer and actor
Fulvio Melia, writer and astrophysicist
Gabriel Garko
Gabriele D'Annunzio (1863-1938), poet, dramatist and adventurer
Gaetano Donizetti, (1797-1848), composer, opera composer
Gagliano Family of Luthiers
Gaspare Spontini (1774-1851), opera composer
Gasparo Contarini, diplomat and cardinal
Gasparo da Salò
Gennaro Ivan Gattuso (born 1976), footballer
Gentile da Fabriano, (c.1370-1427), painter
Gesualdo Bufalino (1920-1996), writer
Gherardello da Firenze, composer
Giacinto Scelsi, (1905 - 1988), microtonal composer
Giacomo Agostini (born 1942), motorcycle racer
Giacomo Barozzi da Vignola
Giacomo Beltrami
Giacomo Carissimi, (1605 - 1674), composer
Giacomo Casanova (1725-1798), memoirist, adventurer and womanizer.
Giacomo Leoni
Giacomo Leopardi, (1798-1837), poet
Giacomo Puccini, (1858-1924), composer
Giacomo Quarenghi
Giacomo da Lentini, poet
Giacomo della Porta
Giambattista Basile (?-1632), poet and writer
Giambattista Vico (1668-1744), philosopher
Giambologna
Gian Giorgio Trissino, poet
Gian Lorenzo Bernini, (1598 - 1680), architect, sculptor and painter
Gian Maria Volontè (1933-1994)
Gianandrea Gavazzeni
Giancarlo Fisichella (born 1973), F1 driver
Giancarlo Giannini (born 1942)
Gianfranco Fini
Gianfranco Zola (born 1966), footballer
Gianluigi Buffon (born 1978), footballer
Gianni Agnelli (1921-2003), industrialist
Gianni Amelio
Gina Lollobrigida (born 1927)
Gino Bartali (1914-2000), cyclist
Gino Pollini
Gioacchino Rossini, (1792-1868), composer, opera composer
Gioachino Greco, chess player
Giordano Bruno (1548-1600), philosopher
Giorgio Agamben, political philosopher
Giorgio Armani, Italian fashion designer
Giorgio Chinaglia (born 1947), footballer, in the U.S.A. National Soccer Hall of Fame
Giorgio De Chirico, (1888-1978), painter
Giorgio Morandi, (1890-1964), painter
Giorgio Moroder, Academy Award winning record producer, songwriter and performer
Giorgio Napolitano, president of Italy
Giorgio Vasari
Giorgio Vasari (1511-1571), architect and writer
Giorgione, (c. 1477-1510), (Giorgione da Castelfranco)
Giosuè Carducci (1835-1907), poet
Giotto, (1267-1337), painter
Giovanni Adamo, violinist
Giovanni Angelo Montorsoli
Giovanni Battista Bononcini, composer and cellist
Giovanni Battista Caccini
Giovanni Battista Castello, painter
Giovanni Battista Foggini
Giovanni Battista Guadagnini
Giovanni Battista Pergolesi, (1710-1736), composer, opera composer
Giovanni Battista Piranesi
Giovanni Battista Sammartini, (1700 or 1701 - 1775), composer
Giovanni Battista Vaccarini
Giovanni Battista Viotti, violinist and composer
Giovanni Battista di Quadro
Giovanni Boccaccio (1313-1375), novelist
Giovanni Boldini, painter
Giovanni Botero, priest and poet
Giovanni Branca, engineer and architect
Giovanni Caboto
Giovanni D'Anzi, (1906-1974), songwriter
Giovanni Falcone, (1939-1992), judge
Giovanni Gabrieli, (between 1553 and 1556 – 1612), composer
Giovanni Guareschi (1908-1968), novelist and satirist
Giovanni Leone, president of Italy
Giovanni Pacini, (1796-1867), composer, opera composer
Giovanni Paisiello, (1741-1816), opera composer
Giovanni Paolo Pannini, painter and architect
Giovanni Papini, journalist, essayist, literary critic, poet, and novelist
Giovanni Pascoli (1855-1912), poet
Giovanni Pico della Mirandola, philosopher
Giovanni Pierluigi da Palestrina
Giovanni Pierluigi da Palestrina, (1525-1594), renowned composer of the late Renaissance
Giovanni Prati, poet
Giovanni Segantini, painter
Giovanni Tuccari
Giovanni Verga (1840-1922), writer
Giovanni da Pian del Carpine
Giovanni da Verrazzano
Girolamo Frescobaldi, (1566 - 1638), lute composer
Girolamo Mei, historian and humanist
Girolamo Rainaldi, architect
Girolamo Savonarola (1452-1498), book-burning priest, ruler of Florence
Giuliano da Sangallo (c.1443-1516)
Giulio Andreotti, politician
Giulio Caccini, composer
Giulio Einaudi, publisher
Giulio Lasso
Giulio Romano, painter
Giuseppe Apolloni (1822 - 1889), opera composer
Giuseppe Arcimboldo, painter
Giuseppe Bartolomeo Chiari, painter
Giuseppe Campari (1892-1933), Grand Prix racecar driver
Giuseppe Carcani (1703-1779), composer
Giuseppe Caspar Mezzofanti, Catholic cardinal and famed linguist and hyperpolyglot
Giuseppe Castiglione, painter
Giuseppe Donati, inventor of the modern Italian-style ocarina
Giuseppe Farina (1906-1966), Grand Prix racecar driver
Giuseppe Garibaldi, (1807-1882), proponent of Italian unification
Giuseppe Gioachino Belli, poet
Giuseppe Guarneri
Giuseppe Mazzini, (1805-1872), writer and politician
Giuseppe Parini (1729-1799), satirist and poet
Giuseppe Saragat, president of Italy
Giuseppe Sarti, composer
Giuseppe Sinopoli
Giuseppe Tartini, composer
Giuseppe Tomasi di Lampedusa, writer
Giuseppe Ungaretti (1888-1970), poet
Giuseppe Venanzio Marvuglia
Giuseppe Verdi, (1813-1901), composer, opera composer
Giò Ponti (Giovanni), (1891 - 1979), architect
Goffredo Mameli (1827-1849) patriot, poet and writer
Goffredo Petrassi, opera composer
Gorni Kramer (1913-1995), bandleader and songwriter
Grazia Deledda (1871-1936), novelist
Guercino, painter
Guido Cagnacci, painter
Guido Reni, (1575-1642), painter
Guido of Arezzo, music theorist, inventor of modern musical notation
Guiniforte Solari
Guittone d'Arezzo (1235-1294), poet
Henri de Tonti, (1649-1704), explored the Mississippi River Valley
Iacopo Jacomelli, singer
Igor Cassina (born 1977), gymnast
Ildebrando Pizzetti, opera composer
Indro Montanelli (1909-2001), journalist and historian
Isabella Rossellini
Italo Calvino (1923-1985), writer and novelist
Italo Svevo (orig. Aron Ettore Schmitz) (1861-1928), writer
Jacopo Corsi, composer
Jacopo Peri, (1561 – 1633), composer, the inventor of opera
James Maritato, WWE Wrestler who named Little Guido Maritato and Nunzio under ECW Brand, former WWE Cruiserweight Champion
Jarno Trulli (born 1974), F1 driver
Jean-Baptiste Lully, (1632 - 1687), Italian-French composer
Joe D'Amato
Joe Petrosino (1860-1909), policeman
John Bosco, Catholic priest, educator and recognized pedagogue
John of Montecorvino, Franciscan missionary
Josephine Terranova (1889-1981), accused murderer
Jovanotti (born 1966), singer-songwriter
Jury Chechi (born 1969) , gymnast
Lamberto Bava
Laura Antonelli (born 1941)
Laura Esposto
Laura Morante (born 1956)
Laura Pausini (born 1974), singer
Leo Chiosso (born 1920), lyricist
Leo Levi, musicologist
Leon Battista Alberti (1404-1472), architect
Leon Battista Alberti, (1404-1472), architect
Leonardo Piepoli, cyclist
Leonardo da Vinci, (1452-1519), painter, sculptor and inventor
Leonetto Cappiello (1875-1942), poster designer and caricaturist
Lina Cavalieri (1874-1944), glamorous opera singer
Linda Jo Rizzo
Lisa del Giocondo, (1479–1542 or c.1551), namesake of the Mona Lisa
Lorenzo Bernardi, volleyball player
Lorenzo Da Ponte (1749-1838), librettist and poet
Lorenzo Ghiberti
Lorenzo Lippi, painter and poet
Lorenzo Lotto, (1480-1556), painter
Lorenzo Monaco, painter
Lorenzo de Tonti, (1602-1684), former governor of Gaeta, Italy, inventor of tontine, a form of life insurance
Loris Capirossi, motorcycle racer
Luca Marenzio, (1553 - 1599), madrigal composer
Luca Signorelli, (c.1445-1523)
Luca Toni (born 1978), footballer
Luca della Robbia, (1400-1482), sculptor
Luchino Visconti
Lucia Bosé (born 1931)
Lucia Mannucci (born 1920), singer
Luciano Berio (1925-2003), composer
Luciano Ercoli
Luciano Ligabue (born 1960), singer-songwriter
Luciano Pavarotti (1935-2007), tenor
Lucio Battisti (1943-1998), singer-songwriter
Lucio Fulci
Ludovico Ariosto (1474-1533), poet
Ludovico Benazzo
Ludovico Cigoli, painter
Ludovico Einaudi, composer and pianist
Luigi Alberto, opera composer
Luigi Boccherini, (1743 - 1805), composer
Luigi Cherubini, (1760-1842), composer, opera composer
Luigi Comencini
Luigi Cozzi
Luigi Dallapiccola, (1904-1975), composer, opera composer
Luigi Einaudi, politician
Luigi Nono, (1924 - 1990), composer
Luigi Pirandello (1867-1936), playwright
Luigi Ugolini, journalist, essayist, poet, and novelist
Luigi Vanvitelli, (1700 – 1773), architect
Luigi Villoresi (1909-1997), Grand Prix race car driver
Luigi de Rossi, 17th century composer
Luisa Tetrazzini
Marcella Boccia, poet
Marcello Mastroianni (1924-1996)
Marco Pannella
Marco Pantani (1970-2004), cyclist
Marco Polo
Marco Ruffo
Maria Grazia Cucinotta (born 1969)
Mariacarla Boscono
Marino Marini, sculptor
Mario Andretti (born 1940), F1 driver
Mario Bava
Mario Berlinguer
Mario Brega (1923-1991)
Mario Castelnuovo-Tedesco (1895-1968), classical guitar composer
Mario Cipollini (born 1967) , cyclist
Mario D'Agata (born 1926) deaf-mute who became a world boxing champion
Mario Del Monaco (1915-1982), tenor
Mario Giulio Fara, musicologist
Mario J. Fratto, Comedic icon
Mario Raviglione, Director of the WHO Stop TB Department
Marsilio Ficino (1433-1499), philosopher
Marta Cecchetto
Masaccio, (1401-1428), painter
Masolino da Panicale (c.1383-1447)
Massimiliano Neri
Massimo D'Alema
Massimo Troisi (1953-1994)
Mateo Gucci
Matteo Thun
Mattia Battistini
Maurizio Molinari (born 1964), writer and journalist
Maurizio Pollini, classical pianist
Mauro Giuliani, (1781 - 1829), guitar composer
Mauro Picotto, DJ
Mauro Staccioli
Max Biaggi (born 1971), motorcycle racer
Melissa Satta
Melozzo da Forlì, painter
Metastasio, writer and poet
Michelangelo Antonioni
Michelangelo Buonarroti (1475-1564), painter, sculptor, architect, and poet
Michele Columbu
Michele Soavi
Michelozzo
Mina, singer
Moana Pozzi (1961-1994)
Monica Bellucci (born 1964)
Muzio Clementi, (1752 - 1832), composer
Nanni Moretti
Natalino Otto (1912-1969), singer and actor
Natalino Otto, singer and actor (1912-1969)
Niccolò Amati
Niccolò Da Conti
Niccolò Jommelli, composer
Niccolò Machiavelli (1469-1527), writer
Niccolò Paganini, (1782 - 1840), composer
Niccolò Piccinni, (1728-1800), opera composer
Niccolò da Perugia, composer
Niccolò dell'Abbate, painter
Nicola Porpora, (1686-1768), opera composer
Nicola Sacco and Bartolomeo Vanzetti
Nicola Salerno (1910-1969), lyricist under the pseudonym Nisa
Nicola Salvi
Nicoletta Braschi (born 1960)
Nicolò Gagliano
Nicolò Pacassi
Nino Benvenuti (born 1938), boxer
Nino Manfredi (1921-2004)
Nino Rota, (1911-1979), composer, opera composer
Norberto Bobbio, political scientist
Oliviero Toscani, photographer
Oriana Fallaci, journalist and author
Oscar Luigi Scalfaro, president of Italy
Ottavio Cinquanta president of the ISU
Ottavio Rinuccini, poet and librettist
Ottavio Tiby, ethnomusicologist
Ottorino Respighi, (1879-1936), composer, opera composer
Palmiro Togliatti
Paolo Bettini (born 1974), cyclist
Paolo Boi, chess player
Paolo Labisi
Paolo Maldini (born 1968), footballer
Paolo Negri, jazz organist
Paolo Oss Mazzurana
Paolo Rossi (bron 1956), footballer, World Cup 1982 Golden Boot and Golden Ball winner
Paolo Uccello, (1397-1475), painter
Paolo Veronese, painter
Pasquale Anfossi, opera composer
Peppino Gagliardi (born 1940), singer
Perugino, (c.1445-1523), painter
Pier Luigi Nervi, (1891 - 1979), architect and engineer
Pier Luigi Pizzi, opera director
Pier Paolo Pasolini
Pierferdinando Casini
Pierluigi Collina (born 1960), football referee
Piero Fassino
Piero della Francesca, (c.1416-1492), painter and mathematician
Pierre Savorgnan de Brazza
Pietro Antonio Solari
Pietro Bembo, cardinal and poet
Pietro Bernini
Pietro Canonica
Pietro Filippo Scarlatti, composer
Pietro Germi
Pietro Mascagni, (1863-1945), composer, opera composer
Pietro Raimondi, composer
Pietro Strozzi, composer
Pietro da Cortona, (1596 - 1669), architect
Pino Daniele (born 1955), singer-songwriter
Pinuccio Sciola, (born 1942)
Pisanello, painter
Pompeo Batoni, painter
Primo Carnera (1906-1967), boxer
Primo Levi (1919-1987), writer
Primo Nebiolo, ex-president of the IAAF
Pupi Avati
Rafael Sabatini (1875-1950), writer
Raffaella Carrà (born 1943)
Raoul Bova (born 1971)
Raphael, (Raffaello Sanzio), (1483-1520)
Reinhold Messner (born 1944), alpinist
Rembrandt Bugatti (1884-1916)
Renata Tebaldi (1922-2004), soprano
Renato Carosone (1920-2001), pop musician and composer
Renato Guttuso, (1912-1987), painter
Renzo Piano, (born 1937), architect
Riccardo Brengola, violinist
Riccardo Morandi, engineer
Riccardo Muti, (born 1942)
Riccardo Patrese, former Formula One (F1) racing driver
Riccardo Zandonai, opera composer
Rino Gaetano (1950-1981)
Roberto Baggio (born 1967), footballer
Roberto Benigni (born 1952)
Roberto Carnevale, composer
Roberto Formigoni, (born 1947)
Roberto Pinotti (born 1944), journalist and author
Roberto Rossellini
Roberto Vittori, astronaut
Roberto di Ridolfi
Rocco Siffredi (born 1964)
Rodolfo Valentino (1895-1926)
Romano Prodi (born 1939) Former President of the European Commission and Prime Minister of Italy.
Rosario Gagliardi
Rose McGowan (born 1973)
Rosso (Rosso Fiorentino)
Ruggero Deodato
Ruggero Leoncavallo, (1858-1919), opera composer
Sabrina Salerno
Saint Francis of Assisi, Roman Catholic friar and the founder of the Order of Friars Minor
Salamone Rossi (c. 1530-c. 1630), early baroque composer
Salvatore Accardo, violinist and conductor
Salvatore Ferragamo, shoemaker to the stars
Salvatore Quasimodo (1901-1968), poet
Salvatore Sciarrino, (b.1947), avant-garde composer
Sandro Botticelli (1445-1510), painter
Sandro Pertini, president of Italy
Santi Gucci
Santi di Tito, painter
Sara Simeoni (born 1954), athlete
Saverio Mercadante, (1795-1870), opera composer
Scipione Maffei, writer and art critic
Sebastiano Caboto
Sebastiano Conca, painter
Sebastiano Serlio
Senesino, alto castrato
Sergio Leone
Sergio Martino
Silvana Mangano (1930-1989)
Silvio Berlusconi, (born 1936)
Silvio Gazzaniga, (born 1921)
Simone Martini, (c.1284-1344)
Sisto Badalocchio (1581- c. 1647), painter and engraver
Sonia Gandhi (born 1946) an Italian-born Indian politician and the president of the Indian National Congress (Congress Party), widow of former Prime Minister Rajiv Gandhi.
Sophia Loren (born 1934)
Stefania Belmondo (born 1963), cross-country skier
Stefania Sandrelli (born 1946)
Stefano Baldini (born 1971), marathoner
Stefano Benni (born 1947), novelist and playwriter
Stefano Ittar
Stefano Maderno (1576 – 1636)
Tata Giacobetti (1922-1988), singer and lyricist
Tazio Nuvolari (1892-1953), race car driver
Thomas Aquinas, philosopher and theologian
Tiepolo, (1696-1770), painter
Tinto Brass
Tintoretto, (1518-1594), painter
Titian, (1488-1576), (Tiziano Vecellio)
Tito Schipa (1888-1965)
Tomasso Napoli
Tommaso Geraci, (born 1931)
Tommaso Marchesi, composer
Tommaso Traetta, composer
Tommaso Vincidor
Torquato Tasso (1544-1595), poet
Totò (1898-1967)
Trebisonda Valla (born 1916), athlete
Tullio Campagnolo, cyclist who invented the quick release skewer
Tullio Serafin
Ubald, saint
Ugo Foscolo (1778-1827), writer
Ugo Nespolo, (born 1941), painter
Ugolino della Gherardesca, count of Donoratico, naval commander, the chief Ghibelline house of Pisa
Umberto Boccioni
Umberto Eco (born 1932), semiotician and writer
Umberto Giordano, (1867-1948), composer, opera composer
Umberto Lenzi
Valentino Rossi (born 1979), motorcycle world champion
Valerio Evangelisti (born 1952), science fiction writer
Vanessa Beecroft, contemporary artist
Vanessa Hessler
Vasco Rossi (born 1952), singer-songwriter
Veronica Franco, poet and courtesan
Victor de Sabata, (1892-1967)
Vincenzo Bellini (1801-1835), composer
Vincenzo Galdi
Vincenzo Galilei, composer (the father of the astronomer Galileo Galilei)
Vincenzo Gemito - (1852-1929)
Vincenzo Sinatra
Virgilio Savona (born 1920), singer and songwriter
Vittore Carpaccio (c.1460-1525), painter
Vittorio De Sica
Vittorio Gassmann (1922-2000)
Vittorio Messori (born 1941), writer and journalist
Viviano Codazzi, painter
Zucchero (born 1955), singer-songwriter


*giseze (2010-07-23 00:31:51)
Famosi italiani

Dov' e' Enrico Fermi fisico


See also


ficgs
More websites

You must register to see these links, as this is a collaborative page, then you may change the order of the links by clicking the icons before the titles.



admin
Other websites

The following links might be less relevant, please change their ranks if you find them useful.





Italian Jokes - Italian Riddles - Italian Puns
italian.about > library/fare/blfare422.htm




Il Coyote Edizioni musicali, case discografiche cantanti * *
coyotemusic > coyote3/cantfam/P italiani

...COYOTE EDIZIONI MUSICALI, italiani cantanti famosi...




Festa con i vip: ecco quanto costano i nomi * | Haisentito
haisentito > articolo/festa con i vip ecco quanto costano i nomi

Terra Santa: parco dei divertimenti a tema cristiano, a...
Kay Russell: si addormenta inglese, si sveglia e parla...




Informazione
pc facile > forum/viewtopic.php?f=4&t=72359




Cantanti *
luckyfriends > tag/cantanti

E' Manuela Villa la vincitrice della quinta edizione dell'Isola dei...
Tutto quello che desiderate sapere sugli artisti nostrani, cantanti e...




NOMI * - tutte le pAzZiE
racingworldforum.forumfree > ?t=227167




dvd * - Trovit Lavoro
lavoro.trovit > lavoro/dvd

Salva questa ricerca e ricevi gli annunci che ti interessano per...
...o trovato nessuna offerta di lavoro per questa ricerca:...




Cantanti * ?????!!!? - Yahoo! Answers
it.answers.yahoo > question/index?qid=20090310103521AAqmwdK

10 puntiiii Spartito per flauto a beautiful that way!! urgentee per...
quali sono secondo voi i 5 cantanti italiani più famosi...
Secondo voi quali sono i gruppi/cantanti attuali che...




Il fisco e la residenza fittizia all'estero di personaggi * - Unione Consulenti
unioneconsulenti > article.php?sid=1612

...order=0 cellpadding=0 cellspacing=0 align=center bgcolor=#85270e...
Forum su Fisco e Diritto: effettua il tuo login ed esponi il tuo...




UniLang • Information
unilang > viewtopic.php?f=54&t=25333




* famosi nei francobolli
bollionline > public/italiani




Charlie Gnocchi: " Fratelli non famosi, uniamoci "
archiviostorico.corriere > 1995/agosto/21/Charlie Gnocchi Fratelli non

Angela Napoli: «Alcune deputate e senatrici elette perché si sono...
Costantino: «A Mora bisognava ubbidire Io però ero protetto da...
Nuovi sospetti sulla scomparsa di Sarah E spunta l'ombra di una...




Registi * , registi famosi
romaexplorer > roma/arte roma/artisti/Registi italiani Registi

'La prima cosa bella' sarà il film italiano candidato agli...
Maledimiele alla 67esima Mostra Internazionale d'Arte...
Si é rivelato essere uno degli ospiti più graditi che abbiano mai...




Elio Carchidi, fotografo a roma, italian photographer, fotografi * famosi, beauty portrait photographs, rome photographers, - Forum Canon Club ...
canonclubitalia > public/forum/Elio Carchidi fotografo roma ita t127860

1 utenti stanno leggendo questa discussione (1 visitatori e 0 utenti...
puoi richiederla gratuitamente seguendo le istruzioni al seguente...




fotografo a roma | rome italian photographers | fotografi * famosi| beauty portrait hairfashion photography | photographer | hairstyles
eliocarchidi > fashion beauty




* famosi. I nati tra l'ultimo e il primo dell'anno - *
fondazioneitaliani > index.php/Italiani

Lodo Alfano, esteso scudo a premier e ministri da commissione...
Maturità 2010, Platone per il classico e matematica per lo...




20. VIDEO MUSICALI - personaggi famosi - *
binga bonga.forumfree > ?f=1997029




Repubblica.it » sport » Sportivi * famosi all'estero? Rocca secondo soltanto a Rossi
repubblica > 2006/a/sezioni/sport/sport

Sportivi italiani famosi all'estero? Rocca secondo soltanto a...




Doppiatori * Famose le voce dei personaggi internezionali
speaker italiano > doppiatori.php

Sei nella pagina dedicata ai doppiatori...




MUSICISTI * : FAMOSI CON INTERNET « ARCANO ARCHETIPO
archetipo.wordpress > 2008/07/20/musicisti italiani

: le cose non arrivano mai dl cielo: bisogna guadagnarsele e passare...
Avvisami via e-mail della presenza di nuovi commenti a questo...




MICHEL VAILLANT - LE PAGINE DEI FAN *
michel vaillant fan > fan vip italiani.htm

sono stato un grande appassionato di Michel...
Ho fatto le valigie, stavolta non ritornerò / e queste...




Macchinista ferroviario - Wikipedia
it.wikipedia > wiki/Macchinista ferroviario

licenza Creative Commons Attribuzione-Condividi allo stesso...




Forum Dislessia Online • Leggi argomento - dislessici famosi
dislessia > forum/viewtopic.php?t=718

...ancesco! ma si ha notizia di altri dislessici famosi italiani o...
CALENDARIO 2010 - DISLESSICI FAMOSI del Passato del Presente e del...
Luca Giurato un giorno ha detto in una trasmissione di mattina sulla...




Kataweb.it - Blog - ITALIANO
italiano.blog.kataweb




I Vini * Più Famosi
bortonevivai > news/articolo.php?id=i%20vini%20italiani%20pi%C3%B9%20

Col vino Novello riscopri in Cantina la gioia del vino...
Una domenica di settembre fa riscoprire e rivivere la...
Nell'Ottocento, prima che la filossera e altre...




Motori di Ricerca - Tutto Gratis
tuttogratis > internet/motori ricerca

Ecco 5 motori di ricerca real time alternativi a...




L'arcobaleno - ECCO IL CENTRO DIURNO..CI SIAMO ANCHE NOI! - Cooperativa Sociale Sim-patia
sim patia > giornalino.php?layout=default&textSize=13&articolo=31

Ricordi belli, ma che ci hanno anche lasciato la tristezza nel...




Belpaese2000 - * stica in Bielorussia - Home page in italiano
belpaese2000.narod > italit.htm

La pagina che avete appena aperto esiste ancora da poco ed...




Ai tuoi piedi - Piedi * Famosi / Italian Celebrities
freeforumzone.leonardo > lofi/Piedi Italiani




Isola dei Famosi in Liquida dai Blog *
liquida > isola dei

Foto: AP/LaPresse Chiara Tortorella , che da domenica condurrà...
Dario Nanni Che fine ha fatto Dario Nanni , ex concorrente...







There's no trackback at the moment.
---

Photo blog selected :
lol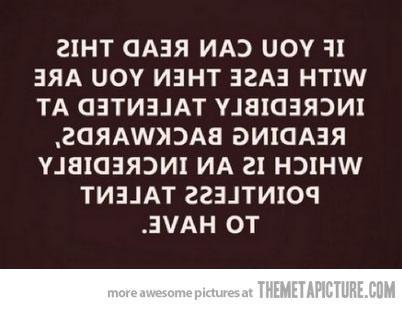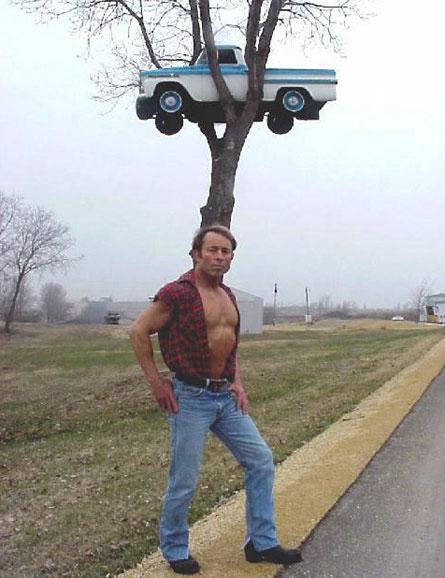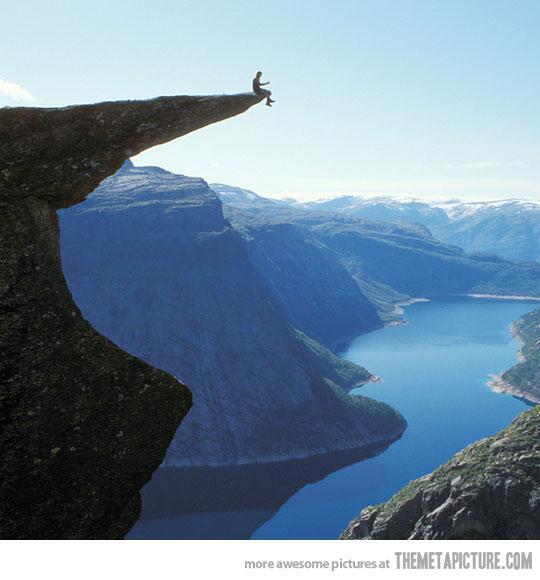 A new picture tomorrow morning, around 10 a.m.







Copy this code to display your site's Pagerank




Write upside down to your contacts! In your blog, anywhere...
(works with Facebook, Twitter, MSN, Yahoo, MySpace, Hi5, Bebo, Youtube...)