Bohemian Rhapsody "Kazookeylele"


Bohemian Rhapsody "Kazookeylele"


Bohemian Rhapsody (Queen) live with a Kazookeylele... love it!

Source : Youtube



----------

Encore une version délirante de la chanson phare du groupe Queen avec le génial Freddy Mercury, ici interprétée par un musicien un rien loufoque armé de sa version améliorée du Yukulele, le Kazookeylele. Ne pas se fier au premières minutes, ça vaut véritablement le coup d'oeil du début à la fin...


lol (2010-06-06 15:33:02)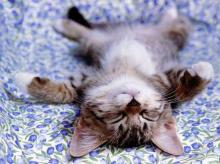 Bohemian Rhapsody "Kazookeylele"

Enorme ce truc, comment il a fabriqué ça ?


See also


ficgs
More websites

You must register to see these links, as this is a collaborative page, then you may change the order of the links by clicking the icons before the titles.



admin
Other websites

The following links might be less relevant, please change their ranks if you find them useful.





Bohemian Rhapsody Lyrics - Queen
lyricsfreak > q/queen
Is this the real life? Is this just fantasy? Caught in a landslide


Bohemian Rhapsody - Wikipedia, the free encyclopedia
en.wikipedia > wiki

This page was last modified on 11 September 2010 at...




Brad Russell amp Steve Smith Spain music video 1
fireangel > v Brad+Russell+amp+Steve+Smith+Spain GubfYNfTr4I




Escucha y descarga Video de Bohemian Rhapsody Live » MiMp3.net :: Descarga MP3 | Videos | Letras de canciones | Playlist | Megaupload Premium | ...
mimp3 > search/video







There's no trackback at the moment.
---