robertdeehan


FICGS social network & forums : username robertdeehan registered on August 11, 2010

Real name : robert deehan (profile in the social network) (blog)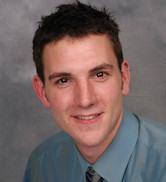 Birthdate : 1985 02 05

Country : UNITED STATES (US)

City : columbia

Number of posts : 2

Number of points : 65




Description :

SEO expert, internet marketer, and affiliate marketing guru




Last posts :


promote-your-website, 2010-08-11 11:59:36
Outsourcing to the Philippines

Are you an online entrepreneur who wants to dramatically increase your website traffic? The most cost-effective and efficient way to go for is SEO outsourcing. Through custom link-building, web-conten(...)


seo-general, 2010-08-11 11:52:57
Backlinks .edu .gov

Yes, because they are more likely to look credible for the search engine spiders. I hope that answers your question.