Calvello, Simone (ITA) &nbsp[member # 6958]

Correspondence chess ELO : 1286


Next page : History (players connected to FICGS games server only)


See the personal page of Simone Calvello for more informations.


Statistics for rated correspondence chess games :

Running : 0 Won : 42 Lost : 54 Draw : 2


Elo average opponents : 1654

Results : 43 % With white : 45 % With black : 41 %


Statistics for other rated games : advanced chess, big chess, Go, poker


Advanced chess
1647
running : 0
won : 8
lost : 2
drawn : 0
Big chess
1545
running : 0
won : 16
lost : 8
drawn : 0
Go
0047
running : 0
won : 3
lost : 10
Poker holdem
1652
running : 0
won : 18
lost : 30


Birthdate : 1989 September 28


Last connection : 2014 March 9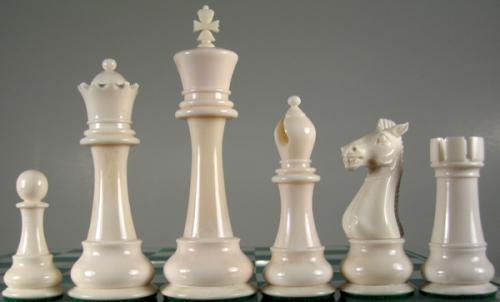 Favorite game : Chess

Likes Chess because : It is a mind challenge that requires all your skills

Style of play : Positional

Addicted : Yes

Uses engines : Only if necessary.

Favorite engines : Houdini, Stockfish

Other favorite games : League of Legends

Favorite chess opening : Traxler Countergambit

Favorite chess player : Fabiano Caruana

Languages spoken : Italian, English, a little bit of French

Occupation : Chemistry Student

Favorite website : www.scacchierando.net

Website : www.ceraunacandela.it

Favorite quote : Problem: To Catch a Lion in the Sahara Desert. The Schrödinger method: At every instant there is a non-zero probability of the lion being in the cage. Sit and wait.