Andreoni, Mario (ITA) &nbsp[member # 4694]

Correspondence chess ELO : 1829


Next page : History (players connected to FICGS games server only)


See the personal page of Mario Andreoni for more informations.


Statistics for rated correspondence chess games :

Running : 0 Won : 4 Lost : 8 Draw : 2


Elo average opponents : 1951

Results : 35 % With white : 35 % With black : 35 %


Statistics for other rated games : advanced chess, big chess, Go, poker


Advanced chess
1800
running : 0
won : 1
lost : 0
drawn : 0
Poker holdem
1600
running : 0
won : 0
lost : 0


Birthdate : 1959 June 15


Last connection : 2021 January 19


Turin, Italy. www.arcotorre.altervista.org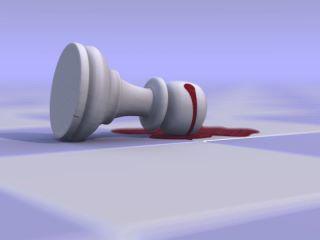 Favorite game : Chess

Likes Chess because : better than work

Style of play : style?

Addicted : ask my lawyer

Uses engines : yeah, an old mononeuronic brain

Favorite engines : those under Ferrari Testarossa's hood

Other favorite games : those you play when you're two (occasionally three, eh eh!)

Favorite chess opening : the one I win with

Favorite chess player : the one I last defeated

Favorite Go player : ???

Favorite poker player : I hate poker

Favorite FICGS player : 30 y.o. chick, long curled brown hair, 90-60-90!

Languages spoken : the one the others undestand (me)

City : Turin

Club : Juventus Football Club!!!

Mission : do you really care???